Riverview Hospital Cemetery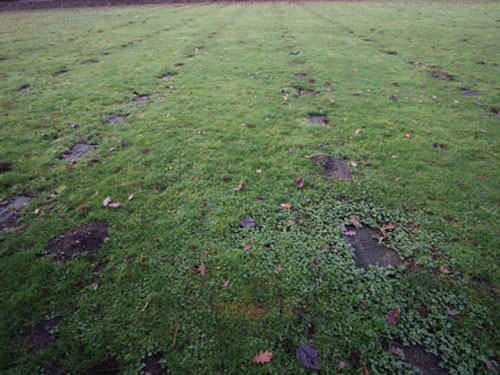 The small cemetery on the east end of site opened in 1958. It was mainly in use until 2006, ending in 2012 with the final Riverview interment. Not every patient who passed away at Riverview is buried here. Many Riverview patients had loved ones who made other burial arrangements. For a short time there was some cross-over between the Riverview Hospital (formerly Essondale) Cemetery and the Woodlands School Cemetery.
No new interments are permitted at this time.
The Riverview Hospital Cemetery is open to visitors. To ensure everyone's safety, visitors are asked to read and follow the Site Rules and Regulations. Pets are not permitted on the cemetery grounds.
If you believe a family member or loved one may be buried at the Riverview Hospital Cemetery, please email [email protected] with information regarding the deceased, including name, date of death and interment location, if available