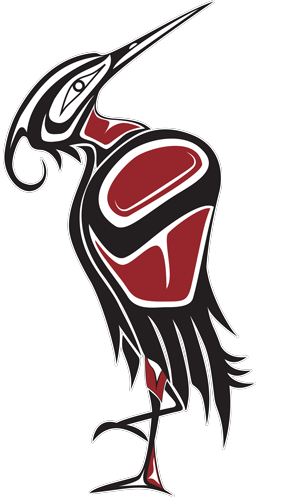 səmiq̓ʷəʔelə (Pronounced Suh-mEE-kwuh EL-uh)
The Site
səmiq̓ʷəʔelə (pronounced suh-mEE-kwuh EL-uh) – meaning Place of the Great Blue Heron – is within the ancestral and core territory of kʷikʷəƛ̓əm. This 244-acre site is home to several of B.C.'s mental health and substance use programs and a unique ecosystem of trees, plans and wildlife.
The Project
Through a reconciliation-based partnership, BC Housing and kʷikʷəƛ̓əm are working in consultation with various groups to create a redevelopment plan for the site's future.
The Vision and Comprehensive Community Plan
The Vision for the site established themes of reconciliation, mental health care, ecological stewardship and housing. The comprehensive community plan will implement the principles from this Vision.