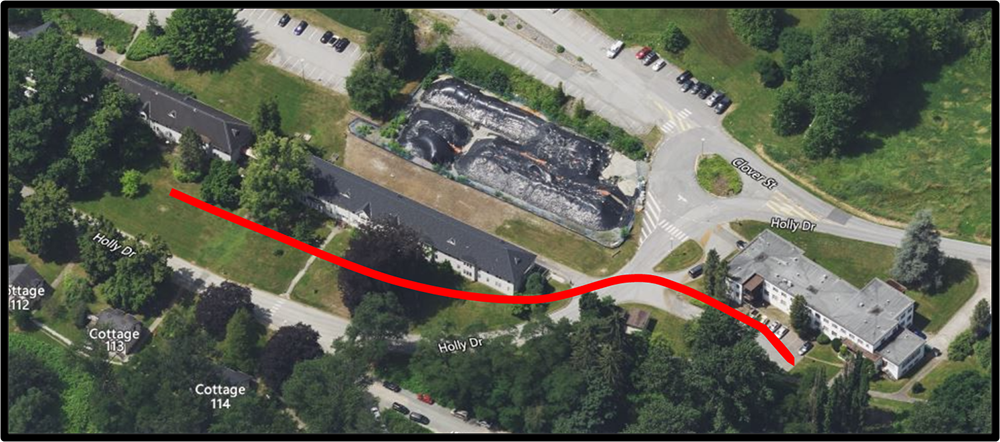 Notice of Steam System Maintenance, Summer – Fall, 2022
Please be aware that maintenance will take place on səmiq̓ʷəʔelə's steam system starting July 11 and finishing in the fall. Apart from temporary changes in traffic patterns, BC Housing does not expect that the project will impact day-to-day tenant operations. The steam system is beyond its life expectancy and critical upgrades are necessary to maintain adequate pressure. This work is part of BC Housing's ongoing investment in infrastructure, which allows the site to remain functional and keeps options open for future planning.
Those who use the site should expect to see heavy machinery and crews working in front of the Administration and Fernwood buildings for the remainder of the summer. A second phase of the steamline maintenance project will take place in the summer of 2023, at which time BC Housing will announce further details.
Brown and Oakes Archaeology will oversee all soil-disturbing works, in accordance with səmiq̓ʷəʔelə's Archaeological Protocol. The site's arborist will oversee work that comes within the drip line of trees to minimize root disturbance where possible.
Please direct any questions to [email protected].