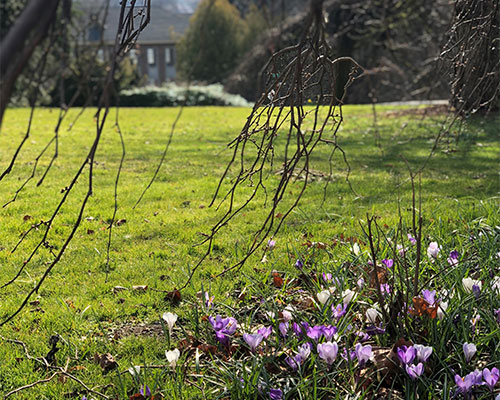 Public Visitors to Riverview during COVID-19
BC Housing is working with the Province of BC, BC's health authorities, the BC Centre for Disease Control, the Public Health Agency of Canada, and other partners to monitor COVID-19.

BC Housing and its service partners serve some of the most vulnerable people in our communities, many of whom call Riverview home. In addition to those receiving treatment at Riverview, there are more than 400 individuals who work on-site and provide essential health and social services.

BC Housing asks that visitors to Riverview take special precautions during the COVID-19 crisis to protect themselves and those residing and working at Riverview. The BC Centre for Disease Control recommends:
- Practicing social distancing by keeping 2 meters (6 feet) away from others when outside.
- Avoiding crowded places and not holding gatherings such as picnics, group walks, etc.
- Staying home if you have any symptoms, travelled outside of the country within 14-days and/or have had close contact with a confirmed or probable case of COVID-19.

The Riverview grounds are a beautiful place to safely enjoy fresh air and exercise, and at this time, BC Housing continues to welcome the public to the Lands provided visitors follow the site's Rules & Regulations.

Across the Province, parks, playgrounds and recreational facilities have been closed to encourage proper social distancing. BC Housing has not implemented such restrictions at Riverview. BC Housing will continually assess whether visitors to the Riverview Lands pose a potential risk to the site's residents, tenants and employees, and consider restrictive measures as necessary.

To learn more about what BC Housing is doing to assist vulnerable individuals and our Housing Provider partners check out our website: www.bchousing.org/COVID-19